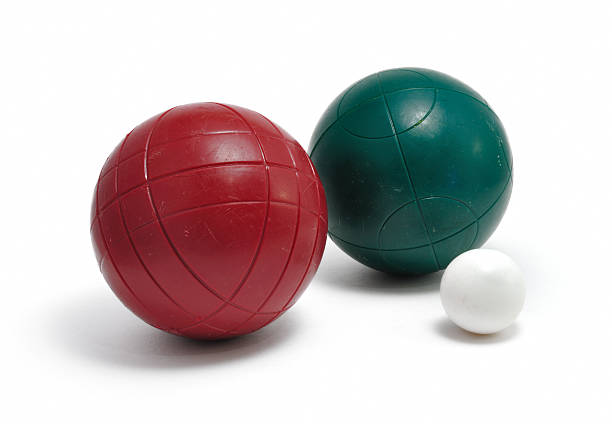 Courtesy of Ray Hedlund – Advisory Committee Chairman
There have been many questions and rumors about the Bocce Ball court. It is ready for play!
To help inform all, here are some details you may find of interest:
This court was constructed by a professional experienced in building these units
There is a complete drainage system installed in the under fill of the unit. It is not a water pit.
It is specifically designed to handle the rain and snow and drain away as fast as possible the water that may be left from a heavy rain.
The court is finished with professional grade material and its final top coat is crushed oyster shells. It's what the pros use.
Oyster shells are designed to allow drainage and provide a smooth roll of the ball. They are not designed to be layered thickly onto the rolling surface.
The court is tamped down firmly and from time to time you may see black under material surface. This is not a cause to pour an additional layer of oyster shells as its increasing thickness will result in a slow and harder to throw rolling of the ball.
When you see a black spot and between games, players should use the rake/brush (hanging on the pavilion wall) and drag the court to a level, flat playing surface.
The proper etiquette is to NOT WALK on the playing surface during a game. Only those playing should be on the court.
We have some additional bags that are still on back order for touch up purposes as time goes by. It is not intended to add a major thickness to the rolling surface. We will store these and use as required.
The string rope lights have been removed. They have proven to be a questionable feature. The sticky backing has not stuck. The rake has knocked it down and in one case broke the string. Their return is questionable at this time. Lighting was a bonus feature and not originally in the plan.
The surrounding rock area was designed so that golf carts could be driven close by and used for seating of spectators and possibly lighting if needed.
There were originally some rocks at the near end toward the club house that was discovered after play was started and they have been dug out and removed and stacked by the trees. If you want to see just how big a rock can be, take a look at these.
The existing brand new benches have been moved several times now. They are heavy and are not truly designed to be moved to shade so my suggestion is to stand in the shade of a tree when not rolling and use when they are shade covered.
The Activities committee had tried to originate a BB captain and in fact had two lesson meetings. They are now looking to find a person to organize and undertake a BB plan. Anyone interested?
The Bocce balls themselves are in the library. The rules are laminated inside the case for anyone to play. I suggest for now, that all interested go down and check this sport out. This is a fun senior sport that is sweeping the valley. Bring a friend or another couple with you to try this out. Early morning or late afternoon or dinner is probably the best time to play.